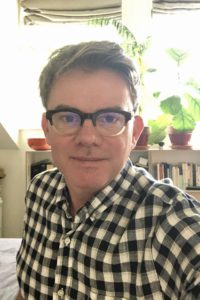 Potomac, Maryland, June 1, 2021 – iTraffic Center, a lead generation firm, announced today the addition of Cole Newman as its Director, Performance Marketing. In his new role, Mr. Newman will continue to expand the company's programmatic ad offerings, providing existing and new clients with unmatched respondent reach.
"We sought an experienced, strategic hire with a deep understanding of the programmatic landscape and passion for delivering high-quality traffic solutions," said Todd Neff, Managing Partner for iTraffic Center. "Cole's extensive knowledge and insights will help us further scale our platform access and reach."
Most recently part of the programmatic account management team at Meredith, Mr. Newman also worked at Wiseroll. He opened the company's North American office, growing its demand partners and implementing programmatic strategies for 70+ clients across multiple servers, DSPs, SSPs, fraud detection platforms and more. He also served as a solutions consultant at one of the first programmatic video exchanges, Adap.TV, where he onboarded marketplace publishers and established private marketplaces for agencies. Prior, Mr. Newman provided end-to-end digital IO management solutions at two major SaaS companies, one of which selected him to open their new office in London, where he also acted as product and account manager.
"iTraffic offers me the opportunity to tap into the enormous possibilities programmatics can bring," said Mr. Newman. "The team's enthusiasm for innovative solutions and palpable drive to grow the business really resonated with me. I sense this experience will be incredibly rewarding for us all."
---
About iTraffic Center
iTraffic Center is a lead generation firm that converts digital campaigns into real revenue. iTraffic has a deep understanding of how to manipulate platforms to target more effectively. Using a multi-tiered approach, our seasoned industry vets create customized solutions to connect advertisers, brands and researchers to millions of engaged, verified consumers, resulting in less resourcing for more revenue. Others care about impressions; iTraffic cares about conversion.